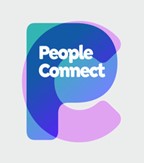 Friendly, professional and with a 'hands on' approach to dealing with HR needs and requirements
We are an independent HR Consultancy who work closely with its clients to provide HR solutions. Solutions that put people at the centre of culture and commercial development. We offer support at all stages of the 'life cycle' whether a difficult turnaround situation or growth plans for new business and initiatives.
We know our current climate has brought a new wave of concerns through extended furlough scheme and many people related issues. Therefore, if you want advice for a particular project or ongoing support, we can build our service around your needs freeing you up to what you do best.
Please contact me at julie@peopleconnect.org.uk and visit our web site www.peopleconnect.org.uk
---